Thursday, November 30 - CanSkate class is cancelled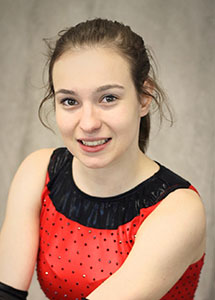 RACHEL JOHNSTONE
STAFF COACH - REGIONAL COACH (Trained)
Rachel grew up skating at the Rideau Skating Club and discovered her passion for coaching while assisting in CanSkate sessions as a Program Assistant. She achieved the 2019 Skate Ontario Program Assistant award for her work with the club's youngest skaters.
In 2019, Rachel began coaching CanSkate and has since completed her Regional Coaching Course. She currently holds CanSkate Certification and is Regional Coach Trained. Rachel is currently pursuing her Regional Certification, with a goal to achieve it by the end of the season.
Rachel has successfully completed various Skate Canada and NCCP e-learning courses. She has also attended seminars with numerous Canadian and World champions, including Ashley Wagner, Brian Orser, Meghan Duhamel, and Eric Radford. She looks forward to continuing to pursue similar opportunities in the future.
Outside of the rink, Rachel's goal is to become an X-Ray Technician. She plans to study Medical Radiation Technology