Thursday, November 30 - CanSkate class is cancelled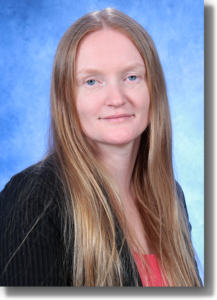 MELISSA SARGENT
STAFF COACH - REGIONAL COACH
Melissa Sargent is a Certified Regional Level coach who is in the process of completing her Provincial Certification. She has been coaching since 2004 and joined Rideau Skating Club in 2015. Melissa is Special Olympics trained and has had the privilege of working with skaters of all ages and levels from first steps to National level competitors and age 2 to in their 70s.
She participated in coaching the Star 1-5 pilot program and has enjoyed mentoring new CanSkate and Regional coaches within the club as they start their coaching journey. Melissa attends seminars, information sessions and completes Skate Canada's e-learning courses to stay up to date on the newest techniques and requirements. Some of her favourite seminars include Kurt Browning, Elizabeth Manley and Don Jackson. Melissa works closely with Jan Calnan and some of our associate coaches to provide as many opportunities to her skaters as possible.
As a skater Melissa completed her Gold Artistic, Skating Skills Class 1 (Gold), Gold Dance and Star 10 FreeSkate. She returned to competing in Adult Gold Artistic and Elite Solo Dance this past season. She earned 1 gold and 2 silver medals across 4 events. Melissa is looking forward to competing in FreeSkate in the 2023/2024 season.
Outside of skating Melissa is a graduate of Lakehead University's Bachelor of Arts, Bachelor of Education and Honours Bachelor of Commerce programs. She is an Ontario Chartered Professional Accountant working as a Senior Accountant at a private international company. Melissa is also a member of our Board of Directors.
You can reach Melissa at mssargen@gmail.com