Update (Jan 21, 2022) - Restart date will be announced soon. Stand by!!
Update Vaccination Policy for RSC (Nov 8, 2021) - Read here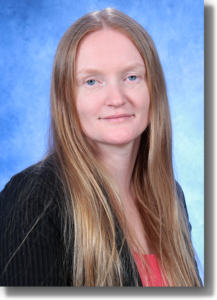 MELISSA SARGENT
STAFF COACH - REGIONAL COACH
Melissa Sargent is a Certified Regional Level coach who has been coaching for over 10 years. Melissa attends seminars, information sessions and completes Skate Canada's e-learning courses to stay up to date. Some of her favourite seminars include Kurt Browning, Elizabeth Manley and Don Jackson. Melissa is also Skate Canada CanPowerSkate Trained. NCCP trained for Special Olympics and Coaching in Ontario Schools. She completed her Bronze Interpretive, Skating Skills Class 1 (Gold), Gold Dance, Gold FreeSkate Elements and Senior Silver Freeskate. Melissa believes in being active for life and tries to continue skating recreationally.
Outside of skating Melissa is a graduate of Lakehead University's Bachelor of Arts, Bachelor of Education and Honours Bachelor of Commerce programs. She is an Ontario Chartered Professional Accountant working as a Senior Accountant at an international telecommunications company in Kanata and volunteers as treasurer of a local soccer club.
You can reach Melissa at mssargen@gmail.com