Thursday, November 30 - CanSkate class is cancelled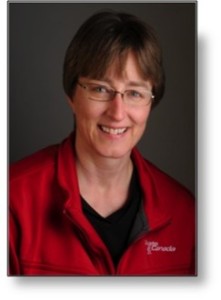 MARGO GUERETTE
STAFF COACH - PROVINCIAL COACH (Trained)
Margo began coaching as an amateur coach as a teenager in Aylmer, Quebec. Her love of kids and the excellent Skate Canada skating programs kept her involved for another 16 years. After taking time off to raise her three sons, Margo returned to coaching. She is a Provincial Coach (Trained) and is currently working on her level certification. Margo maintains a gold level status in the Skate Canada Continuing Education Program by attending seminars and workshops to keep her skills and knowledge current.
Margo is passionate about synchronized skating. She is a member of Capital Ice Adult III synchronized skating team. She enjoys the camaraderie and competition that the team provides. She retired from the hectic life of high technology in 1993 and now dedicates herself to her own skating, coaching and volunteering for the skating club.
For a new adventure, Margo trained as a Star 1-4 level competition evaluator and enjoys the sport from the other side of the boards.
Margo has a life-long passion with figure skating. Her philosophy is to create a positive learning experience that allows the skater to develop, to the best of their ability, in a challenging, rewarding and fun environment. She enjoys teaching kids of all ages including the adult sized ones.
You can reach Margo at margo_guerette@rogers.com