Thursday, November 30 - CanSkate class is cancelled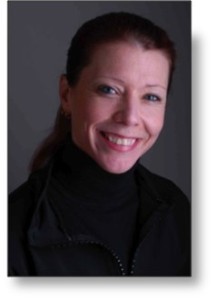 JAN CALNAN
STAFF COACH - NATIONAL COACH
Jan completed her BA studies in Psychology at Carleton University and is a National Level (3) certified coach. She passed her Senior Competitive Singles; Gold level in Freeskate, Figures, and Dance; as well as accredited Gold Skills. She has over 30 years of coaching experience in recreational and competitive skating, has coached from Preliminary to Gold level skaters in all disciplines, and has coached competitive skaters in singles up to the Junior Competitive and Gold level and in pairs up to Novice Competitive to Provincial and National events. Jan has always maintained a gold status in the Skate Canada Continuing Education Program, and attends many seminars to keep current.

Jan is a singles Technical Specialist, sitting on panel with judges at competitions to call and identify skaters' elements. She is also a Star 1-4 competition judge.

After years of coaching, Jan returned to skating as an adult competitor — winning the Masters events at consecutive Skate Canada Adult Championships as well as at the ISU Adult International Competitions, the top adult international skating event. Along with her partners, she won the Masters Pair events at Skate Canada Adult Championships, the ISU Adult International Competitions, as well as the Eastern US Sectional Masters Pair title and silver at the US Adult National Competition. In 2011, Jan attended the ISU Adult International Competition to win the Masters Elite women's event over former world champion and Olympic silver medalist Midori Ito.

In 2015 she once again returned to the competitive arena and participated in the inaugural World Figures Championships placing 4th and earning an induction into the World Figure Hall of Fame.
You can reach Jan at jan@calnan.ca