Thursday, November 30 - CanSkate class is cancelled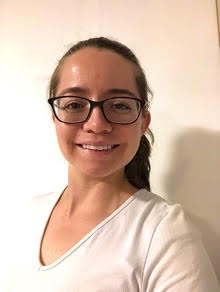 GABRIELA PALOMEQUE
ASSOCIATE COACH - REGIONAL COACH (Trained)
Gabriela has been skating over 15 years in her home country, Ecuador, in which she inspired and helped pave the way for the next generation of figure skaters.
In 2020 Gabriela came to Canada to expand her knowledge and skills as a single skater with the support of Jan Calnan and during the pandemic she attended many virtual seminars with Meaghan Duhamel, Ravi Walia, Surya Bonaly, Kim Ryan Lewis and Ondrej Hotarek covering jump and spins technique, as well as the artistic side of the sport by attending virtual seminars with the American Ice theater, Yebin Mok, Elladj Baldé and Lauren Denysek covering
choreography, dance, and edges.
With the support of the Rideau Skating Club, Jan Calnan and Gabriela started to run off ice classes during the COVID lockdown.
Gabriela is certified Can-Skate coach and In-training Regional coach planning to be fully certified by end of August 2022.

Outside skating Gabriela works at a childcare center as a Registered Early Childhood Educator.
You can reach Gabriela at gabypalomeque10@gmail.com