No Skating - Monday, May 23, 2022 - Enjoy the holiday!
It all starts with CanSkate!!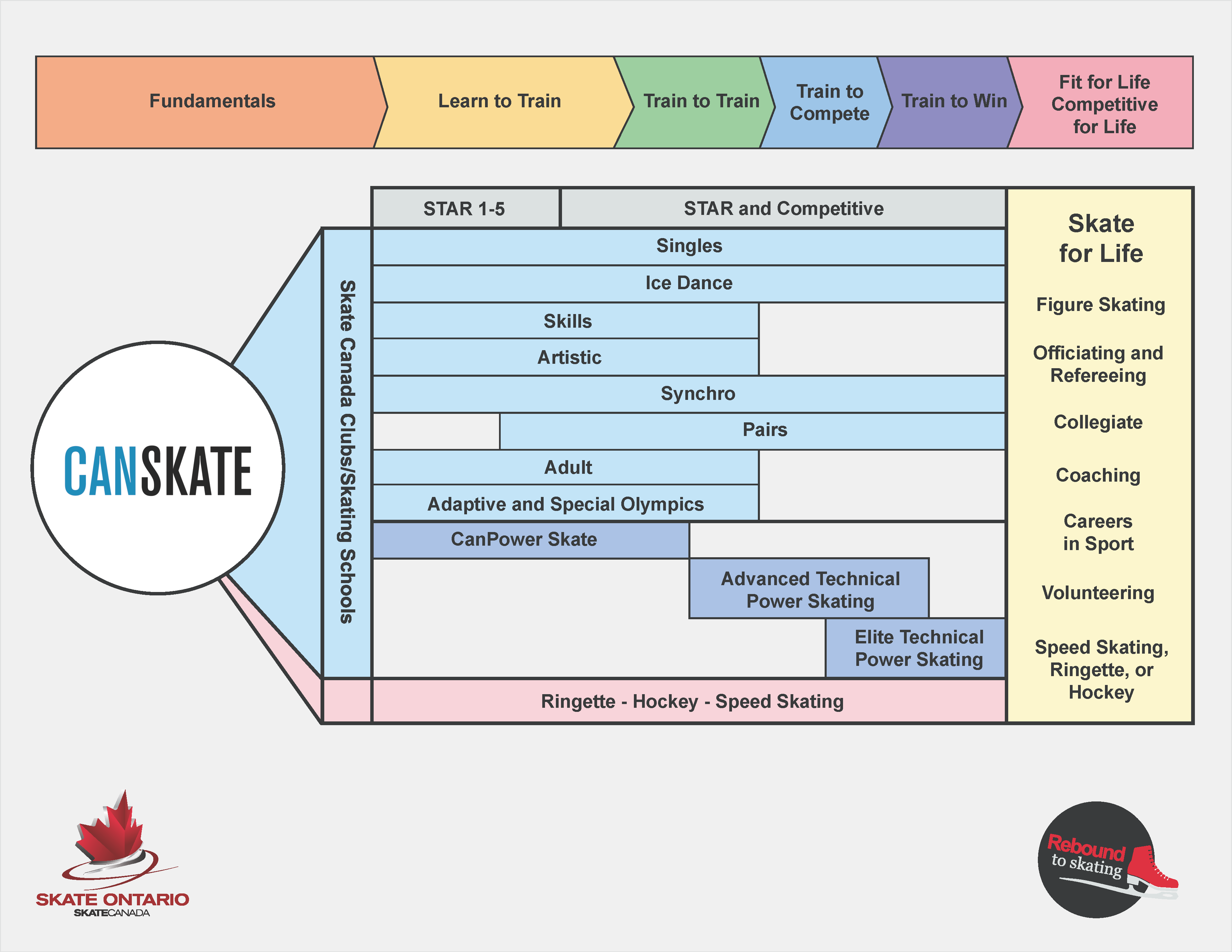 CanSkate
Skate Canada's national learn to skate program.
This program is available for skaters of all ages (3 years of age and up) with no, little or some skating experience.
Skaters will learn skills to allow them to enjoy recreational skating with friends and/or participate in ice sports such as figure skating, hockey, speed skating and ringette.
Pre-CanSkate - skaters 3 and 4 years old
CanSkate - skaters 4 to 12 years old
Teen/Adult CanSkate - skaters 12 years of age and up

STARSkate/CompetitiveSkate
Skate Canada's figure skating programs.
StarSkate is available to skaters that want to pursue the wonderful sport of figure skating.
Future Stars - a group format for budding figure skaters. Skaters must have achieved CanSkate stage 3
Star Group - a group & individual practice format. Skaters must have completed all six stages of CanSkate (Star 1 level)
STARSkate - individual practice & private lesson format. Skaters must have completed all six stages of CanSkate (or equivalent) or Star Group. Levels are Star 1 to 5 and STAR 6 to Gold. Skaters learn/practice the 5 disciplines of figure skating: Free Skating, Ice Dance, Skating Skills, Artistic and Synchronized Skating.
Competitive Skate - individual & private lesson format. Skaters in the competitive stream compete at the Pre-Juvenile to the Senior level.
CanSkate and STARSkate
Skate Canada's learn to skate & figure skating programs.
We are proud that so many adult skaters call Rideau Skating Club home, From our learn to skate adults in our Teen/Adult CanSkate program to our adults that compete at national and international competitions, we have them all.
Adults, young and old are welcome to join us for training, competing and continuing a lifetime of skating passion.