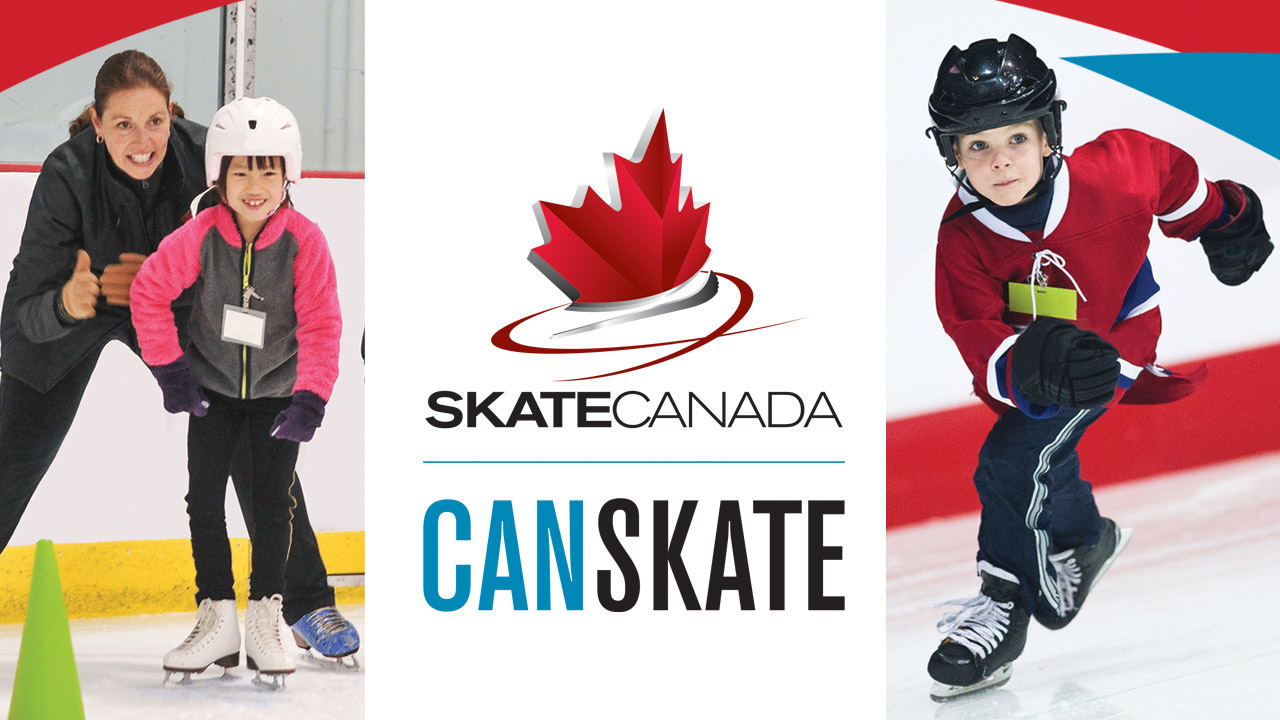 CanSkate - Skate Canada's Learn to Skate Program

Skaters of all ages learn best when they are active, engaged, moving, challenged, motivated
and having fun. This is what CanSkate is all about!

As Skate Canada's flagship learn–to–skate program that is geared to beginners of all ages, CanSkate offers basic skating instruction taught in a group lesson format by Skate Canada professional coaches who are assisted by trained program assistants. CanSkate is the foundational and feeder program for all other Skate Canada programs.
CanSkate and Long Term Athlete Development (LTAD)
Skate Canada's LTAD model provides information about how athletes develop and when it is most beneficial to train certain areas of fitness and skills to acquire physical literacy. For CanSkaters, speed, flexibility and solid basics are the most important aspects to be trained. This is accomplished by ensuring increased movement on the ice, using strategies such as circuits, the fast track, effective warm– ups and cool–downs, and having better skill progressions where the skills reoccur on several stages to develop the skills to a higher level of proficiency at each level.
The Learn–to–Skate stage of the LTAD model is intended to be attractive in sight, sound and touch in order to stimulate and maintain interest and enthusiasm among skaters. The CanSkater's learning environment is enhanced through fun, music, colourful teaching aids and props, along with praise and group and individual feedback from coaches. Program assistants (PAs) provide additional motivation, enthusiasm, fun and support to skaters.
CanSkate Program Objectives
• To provide participants and families with a safe, welcoming and inclusive first experience in the sport of skating

• To develop skating and motor skills through natural learning phases (introduction, acquisition, retention/mastery)

• To use skill progression and repetition throughout the stages to introduce physical literacy and establish quality basic skating skills

• To capitalize on key windows of trainability (sensitive periods in development when the body is more responsive to specific training) through various program components and curricula

• To foster personal achievements and satisfaction through skill acquisition, rewards and recognition

• To evoke an interest in life–long participation in skating