CanSkate - Planned start date: January 2021. Stay tuned!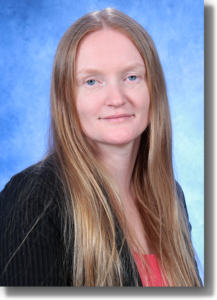 Melissa Sargent
Melissa is a Certified Regional Level coach who has been coaching for over 10 years. She had skaters participate in the STAR 1 – 5 assessment pilot program and soft launch which has better prepared her for coaching the new STARSkate program. Melissa attends seminars, information sessions and completes Skate Canada's e-learning courses to stay up to date. Melissa is also a Skate Canada CanPowerSkate Coach and NCCP trained for Special Olympics and Coaching in Ontario Schools. She completed her Bronze Interpretive, Skating Skills Class 1 (Gold), Gold Dance, Gold Elements and Senior Silver Freeskate. Melissa believes in active for life and has continued skating recreationally.
Outside of skating Melissa is a graduate of Lakehead University's Bachelor of Arts, Bachelor of Education and Honours Bachelor of Commerce programs. She is an Ontario Chartered Professional Accountant working as a Senior Accountant at an international telecommunications company.